Are you thinking about partnering with a development company in Colombia? It's definitely not an uncommon choice, and there are plenty of great reasons to partner with one. If you're looking to partner with a company in Colombia, here are five advantages that can help guide your decision.
1.
Time zone difference to the US (EST).
Colombia shares a full workday overlap with the US, facilitating real-time collaboration. The country's official world time zone is GMT+5 which is the same as EST time for most of the year. Furthermore the distance from Colombia to the United States is 2,622 miles. It takes 4.67 hours to arrive on an airplane flight.
2.
Cost-effectiveness
Latin American tech companies are growing rapidly and countries such as Brazil, Mexico or Argentina have consolidated a larger number of international developers, Colombia is increasing year by year and hourly rates are still lower than other countries that have the same level in terms of development quality.
To give you an idea of the financial benefits, the costs of nearshore software outsourcing from Colombia can be up to 35% lower. That's why outsourcing software development to Colombia can be so cost-effective!
In addition, partnering with a quality development company based in Colombia means having an expert at your disposal who can help you maximize profit potential without skimping on quality.
Keep in mind that staff augmentation firms will charge an additional fee of about 20% to 30% of the developer's salary in compensation for their work of finding the right IT professional for your organization.
3.
Cultural Similarities
The culture of the United States of America and Colombia, both have been strongly influenced by European civilizations. Furthermore, while these two have a lot of cultural differences, there are certain similarities which extend into identical business approaches and work styles, making it easier for professionals from both the places to collaborate.
Colombian development companies have built solid reputations for being professional, knowledgeable, and respectful throughout their careers. They understand that working with foreign businesses requires extra care and attention because they will be representing your company overseas as well as collaborating on internal projects.
The Colombian developers seem to be more creative and assertive, viewing the business relationships more as the partnerships instead of hierarchical worker/client relationships. On the other hand, the Asian countries work in an opposite manner. Thus, it is beneficial for businesses to consider Colombia as the place to outsource their development projects for achieving better results and developing sustainable relationships.
4.
State of the IT industry.
Colombia has emerged as a strategic destination to do business in Latin America. In fact, Colombia is ranked 65th amongst 190 countries for its ease of doing business and is widely considered to be the most business-friendly country in Latin America.
The software development scene in Colombia has flourished under all of this recent growth. Back in 2014, the government launched the new Bring IT On campaign to promote growth within the IT industry and position Colombia as a technological hub within Latin America. Ever since that transformation, Colombia's coding and technology scenes have expanded more than 170% in the last five years!
The American research and advisory firm Gartner identified the country as one of the top 15 countries for offshore services worldwide since 2021.
At the end of 2021, Colombia registered 1,100 high-impact startups, according to the Colombia Tech Report 2021. Among the sectors there are three that stand out: healthtech, fintech and retailtech.
5.
Software engineering education.
Software engineering education for Colombian developers is significantly higher quality than in several other Latin American countries.
Colombia has a steadily growing population of young, highly educated and motivated individuals specializing in software engineering and other tech related fields.
Colombia has more than 50 universities. Seven of them are listed among the best in the world. More than 13,000 engineers and technical professionals graduate in Colombia every year. This is thanks to the number of national initiatives aimed to produce a new generation of qualified coders.
Success stories:
Below, you can a list of several multinational companies that have invested in Colombia and succeeded greatly: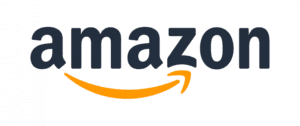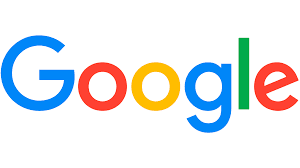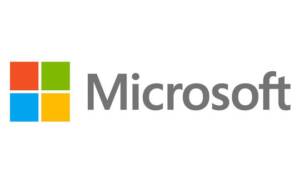 Daniel Apps have been working for more than 10 years as a collaborative team for companies across the United States, developing together more than 25 mobile applications and facilitating the completion of challenging projects. 
We offer software development solutions for Mobile, Web and AI Applications (Computer Vision, OCR, Natural Language).
We develop iOS & Android (Native, Flutter, React-Native) applications for mobile devices and web applications for enterprises and end users. We love long term relationships, currently our youngest partner has been with us for 4 years and counting. We are a fully dedicated team that works as your in-house development team, delighted by our price/benefit ratio.